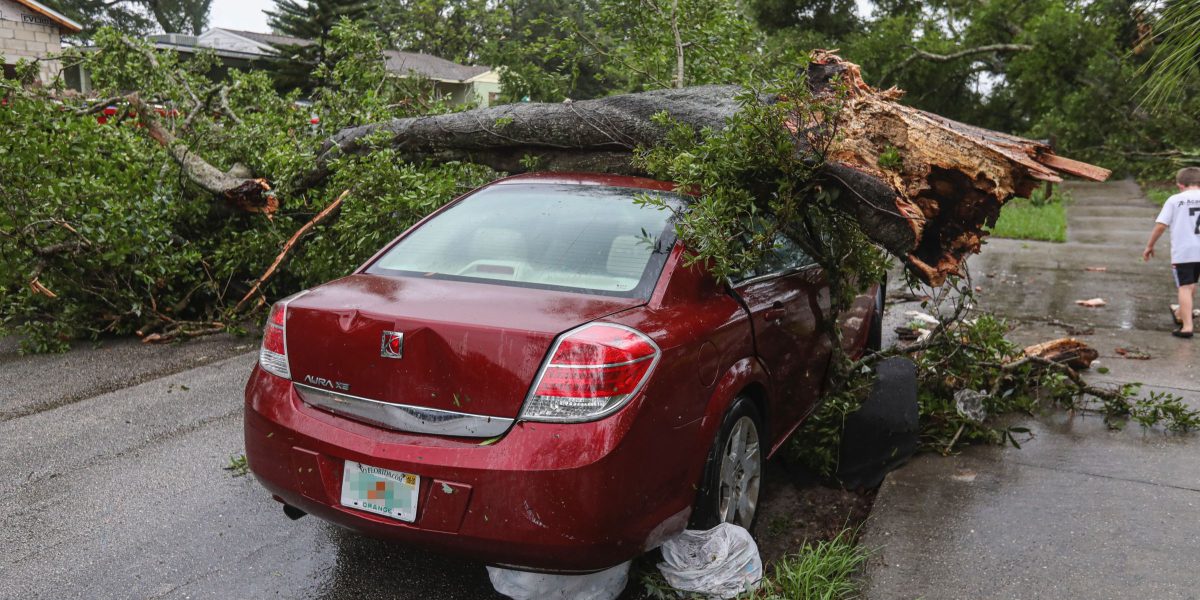 Anytime there's a disaster—natural or otherwise—scammers come out of the woodwork in an attempt to get in on some of the cash flowing in. 
Whether it's setting up a fake charity, filing a false insurance claim, or posing as a "contractor" to get paid for a job that never happens, fraud following a disaster is common. If you've recently experienced a natural disaster or fire that has left your home, car, or business needing repairs (or if you're planning to donate to help those going through disaster), here are some tips to help you avoid getting defrauded when disaster strikes.
Make Donations Wisely
When there is a disaster, requests for help—funds, supplies, and money—circulate social media quickly. Whether it's from a national or international organization, a family member making a post, or a person claiming to be collecting supplies for those affected, it's important to carefully consider whom you're donating to.
Your best bet is to donate directly to national or international charities, such as the Red Cross, as you know your money will be going to those who need it.
If you see a request for donations, take care to scrutinize the ask. Is it really from a true charity organization, or just from someone who's using a similar name? Visit the real organization's website to make your donation instead of clicking on a link. 
Also beware of vague, sentimental claims without specifics of how your donation will be used. This is often a hallmark of a scammer.
Beware Immediate Cleanup Promises
After a disaster, it's natural to want to get started on the cleanup as quickly as possible so you can begin to make repairs and move on with your life.
However, if a group rolls into your neighborhood promising immediate cleanup and debris removal, you may be in for a scam. They may quote you an outrageous price, demand you pay upfront, and either lack the skills to follow through or have no intention to follow through.
Before hiring a company, ask for identification, licenses, and proof of insurance. Also, be sure to get a quote in writing.
Pay by Check or Credit Card
Never pay for disaster-related services by wire transfer, gift card, or cash. These methods aren't easy to track and you won't get your money back if the contractor doesn't follow through.
Also, never make a final payment for services until the work is done and you're satisfied with the results.
Take Care of Your Personal Information
You may have to deal with government offices and agencies after a disaster, but they will never demand money or your credit card, bank account, or Social Security number. Do not give this information to anyone asking for it, especially if they claim to be from the government.
Don't Pay for FEMA Relief
FEMA does not charge any application fees to apply for funds. Anyone asking you to pay them for their help to get you qualified for FEMA relief is a scammer.
Report Scammers
If you suspect you've been the target of a disaster-related scam, either as a donor or as someone who needs aid, contact the National Center for Disaster Fraud (NCDF) by calling (866) 720-5721 or filling out this form.
Insurance Policies for Home and Business
Whether you want to protect your home and car, or have a small business you need to keep safe in a disaster, Antietam Insurance can help. Our team of experienced insurance agents can help you design a policy to meet your needs. Contact us today for a quote!