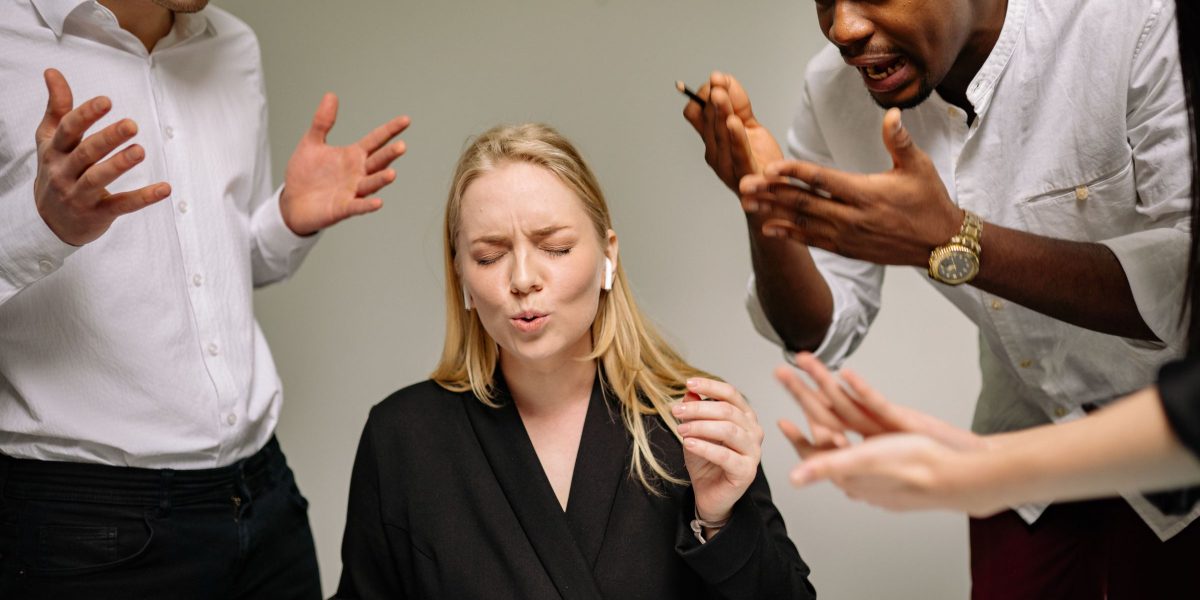 As a business owner, you know that having a business insurance policy is crucial to protecting yourself from financial ruin in the event of an emergency. However, just buying a standard policy isn't likely to protect you from every potential liability.
One common risk to small businesses is claims of harassment or discrimination, whether they come from employees or customers. 
These claims—even if they're unfounded—can come at a serious cost to your business. Between legal fees, lost business, and any other costs associated with a claim, you may wonder whether you'll financially survive in the face of these allegations.
Does a Standard Business Insurance Policy Cover Harassment or Discrimination Claims?
No, your basic business insurance policy will not likely cover any claims of harassment or discrimination, whether they come from someone internal to your company or a client. For the most part, your general business insurance policy will cover risks related to events such as:
Fire

Theft

Tornado

Data breach
Some business insurance, however, rolls commercial property, general liability, and business income coverage into one policy. In these cases, lawsuits arising from claims of harassment or discrimination may be covered without you having to purchase a separate policy or rider.
For Best Protection, Purchase Extra Coverage
However, if your business insurance policy doesn't cover claims of discrimination or harassment (your insurance agent can tell you if it does), you should consider purchasing coverage that will protect you in case you're facing these claims.
Employment Practices Liability (EPL) Insurance
The best source of protection against discrimination or harassment claims often comes from employment practices liability (EPL) insurance.
Most of these policies will cover claims of sexual harassment, wrongful termination, discrimination, and retaliation, which are likely to cover the majority of risks your business may face. Some policies may also cover other employment-related claims such as defamation. Covered claims can be from employees and non-employees, including vendors or customers.
One thing to note about EPL insurance is that it often excludes claims where there are allegations of bodily injury. So, if an individual alleges both verbal and physical harassment, your EPL policy may only offer partial coverage.
Directors and Officers (D&O) Insurance
In a lot of cases, claims of harassment or discrimination are lodged against you as an owner or others high up in your organization.
To help protect you against the effects of these situations, directors and officers (D&O) insurance should be on your to-buy list. This type of coverage for sexual misconduct claims, however, is limited by standard exclusions for bodily injury. So, D&O insurance may only cover claims of mental anguish, humiliation, emotional distress, and willful or intentional misconduct.
Crisis Management or Reputation Risk Insurance
A newer form of insurance coverage, crisis management or reputation risk insurance can help you repair the damage to your business's reputation that may arise from claims of harassment or discrimination.
These policies offer different coverage:
Crisis management insurance:

This insurance typically covers the cost of hiring a public relations firm when a triggering event occurs.

Reputation risk insurance:

This usually provides coverage for any actual business losses as the result of a negative event.
If you purchase either of these policy types, be sure to carefully review the language with your insurance agent. Some types of events, such as sexual misconduct-related events, may not be covered and not carefully reading your policy could leave you uncovered.
Your Business Insurance Agents in MD, VA, PA, & WV
If you're a small business owner, you need an insurance partner you can trust to help you find the most comprehensive, affordable coverage you need to protect your assets. At Antietam Insurance, our professional team can help you find a slate of business insurance coverages that will best protect you from the widest range of risks. Contact us today for a consultation!