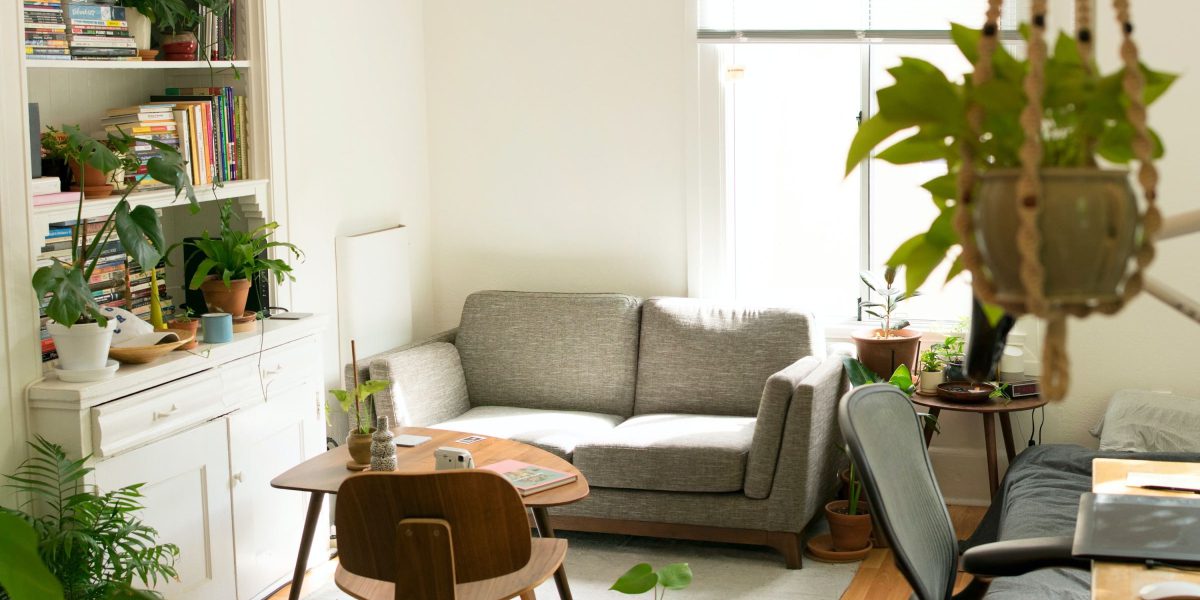 If you're not ready to buy a house, renting is a great option. It allows you to have your own place while saving up for a bigger investment. 
Whether you're a young adult moving into your first apartment or an experienced renter searching for a new place, the process can be a little difficult if you don't know where to begin. 
That's why we've gathered all the essential information you need in one place. Here is everything you need to know before renting a house or apartment.
Finding the Right Place
As with most housing decisions, location is everything. When you're searching for a place to rent, carefully consider your needs and standards.
For example, if you enjoy going out, look for a place in a lively neighborhood with plenty of nightlife locations. On the other hand, if you enjoy quiet, peaceful living, you might prefer a more family-friendly area.
You will also need to carefully scope out the inside of the apartment to make sure it's a quality place to stay. Test the faucets, windows, and appliances if you can. Be sure to check the inside of cabinets and drawers, as this will tell you a lot about the cleanliness and condition of the unit. 
Prepare Your Information
Your landlord will require some information from you before they approve and sign you on the lease.
Mostly, they are looking for your financial stability to ensure you will meet the rent every month. They will evaluate your credit history, as well as your bank statements and pay stubs. They may also require references from past landlords or roommates to determine your character as a tenant.
If you have a pet, they might also ask for his vet and vaccination records. Having all this information prepared in advance can make the process of applying much easier.
Ask the Right Questions
When you sit down to sign your lease, you'll want to read it over carefully to make sure you know exactly what you're getting into. Sometimes these documents can be lengthy and difficult to comprehend, so it's also a good idea to ask all the right questions upfront.
Some things you'll want to ask include:
Do I owe any deposits or additional fees?

When is rent due, and how much is it?

Will the rent increase automatically?

Are utilities included? If not, how much additional will I need to pay?

How long is the lease? (Leases are typically set for a year, but month-to-month options are also available at some locations.)

What is the maintenance policy?
It's important to have all the information you need so there are no surprises down the line. 
Protect Yourself With Renters Insurance
Finally, you will need to protect yourself and your belongings with renters insurance.
Your landlord will be responsible for any damage to the building itself in an emergency, but renters insurance covers the cost of loss or damage to items related to fire, theft, vandalism, plumbing, and electrical malfunctions. Additional coverages might be needed for flooding, earthquakes, and other natural disasters.
If you need to stay somewhere else temporarily because of these damages, renters insurance also covers the cost of this additional living expense. This typically ranges from 30% to 50% of the amount insured for your personal property.
Renters insurance can also help if someone is injured in your apartment and they decide to sue you. This is known as liability coverage.
The average cost of renters insurance is $12-$15 a month. Compared to the cost of replacing everything you own, this is a small expense that can help you a lot in moments of crisis.
Personal Insurance Plans in MD, PA, VA, & WV
You can't always predict when disaster strikes. But you can be prepared for it when it happens.
Protect yourself, your family, and your belongings with a personal insurance plan from Antietam Insurance!
We are an independent agency proudly serving Maryland, Pennsylvania, Virginia, and West Virginia. Our renters insurance plan can provide the best coverage at the lowest price. Call now to learn more!