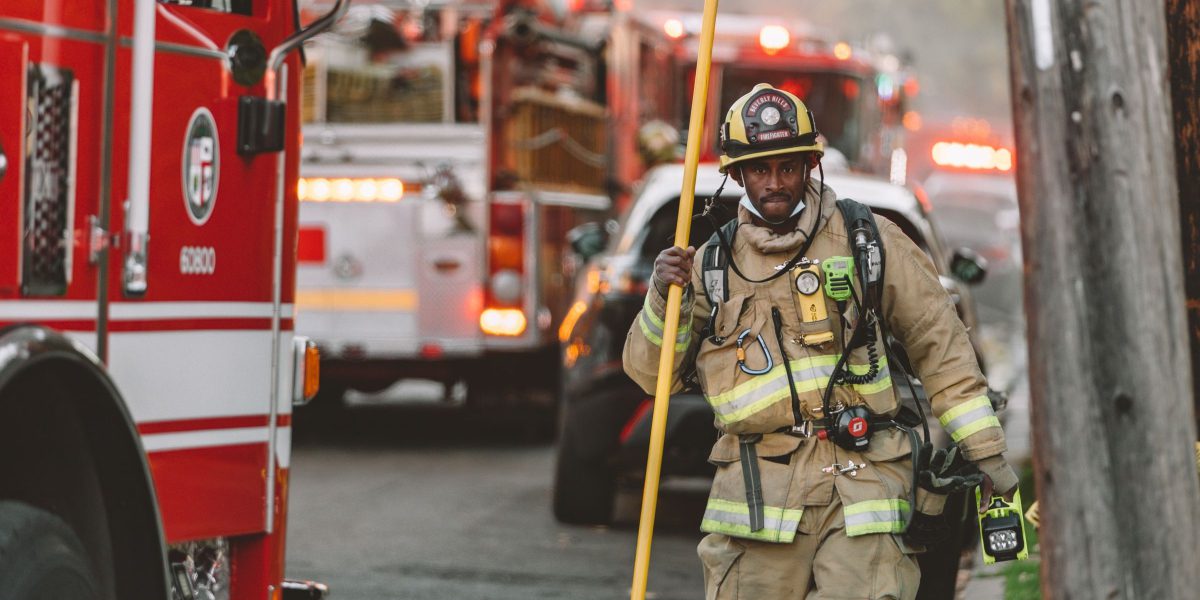 Emergencies can happen at any time. They can be natural, such as fire or storms, and they can also be man-made, like terrorism or theft. You can't always predict when bad things will happen, but you can be prepared for them.
As a business owner, you know the importance of emergency preparedness. Not only does it keep all your employees safe, but it can also help your business recover easier once the emergency is over.
Here are 5 things you need to keep your business prepared in the event of an emergency. 
Have an Emergency Plan
As we've already covered, emergencies can take many different forms. Your business will need to have a plan that prepares for anything. 
Start by asking yourself the most vital questions. In what events does the workplace shut down? In an emergency, who is in charge? If that person is out of the office, who takes on the leadership role? In the event of an evacuation, where should employees meet up? Are there any hazardous materials or machines in the workplace that will need to be addressed before evacuation? Is there a safe location to shelter in place?
This will help you come up with an air-tight emergency plan. You can also communicate with your local fire and police department to make sure all your bases are covered. Go over this plan with your upper management and train your employees so they know what to do.
Keep Updated Contact Information
Your business should keep updated contact information readily accessible at all times. This includes the numbers for the police department, fire department, paramedics, poison control, and other emergency authorities. 
You will also want to keep contact information for your suppliers, vendors, and other branches of the business that are off-site. If you rent your building, include contact information for your landlord and anyone else that would need to be notified of an emergency in the building. Finally, you should keep updated emergency contacts for all your employees in case they are having a personal emergency.
Keep in mind all these contacts should be physical copies, just in case the power goes out. 
Prepare the Necessary Safety Equipment 
In addition to contact information, there are a few other things you should have ready in the event of an emergency. This equipment includes:
Fire extinguisher (routinely inspected and up to code)

Smoke detectors and fire sprinklers

Fire blanket

Back-up generator

First aid kit

Flashlights

Portable radio

Spare batteries

Water and non-perishable food
Depending on your industry, there may be other safety equipment you need to consider. For example, if you work with chemicals, a working chemical shower will be necessary. 
Consider your unique business and the items you will need to prevent harm and damage.
Review Evacuation Procedures
An evacuation procedure is another must-have in case of an emergency. At several key places in the building, a map of the floor with the nearest exit marked should be clearly displayed. 
You should also review your evacuation plan with employees regularly. Rehearsing an evacuation can make the process more efficient in the event of a real emergency. In addition, it can help you identify any issues in the plan and resolve them.
Take Out Insurance to Protect Your Business
When it comes to emergencies, safety is the number one concern. But of course, as a business owner, there is the threat to your financial stability that is also worth considering. 
That's why it's crucial to find an insurance plan that works for your business. There are some coverages that all businesses should have, like general liability, workers compensation, and crime insurance.
But there are also specialized coverages depending on your industry. For example, if you run a bar, you'll need liquor liability insurance. If you deal with important data, you'll need cyber liability insurance.
Do some research and take out the plans that you need to protect your business in the event of a man-made or natural disaster.
Independent Insurance Company for Businesses in MD, PA, VA, & WV
Life can be full of unexpected twists and turns, but that doesn't mean your business should be left to the mercy of fate. Protect your employees, investments, and livelihood with business insurance from Antietam Insurance!
We are an independent agency proudly serving Maryland, Pennsylvania, Virginia, and West Virginia. We work for you and your small business, not the major corporations. Call now to learn how we can assist you!