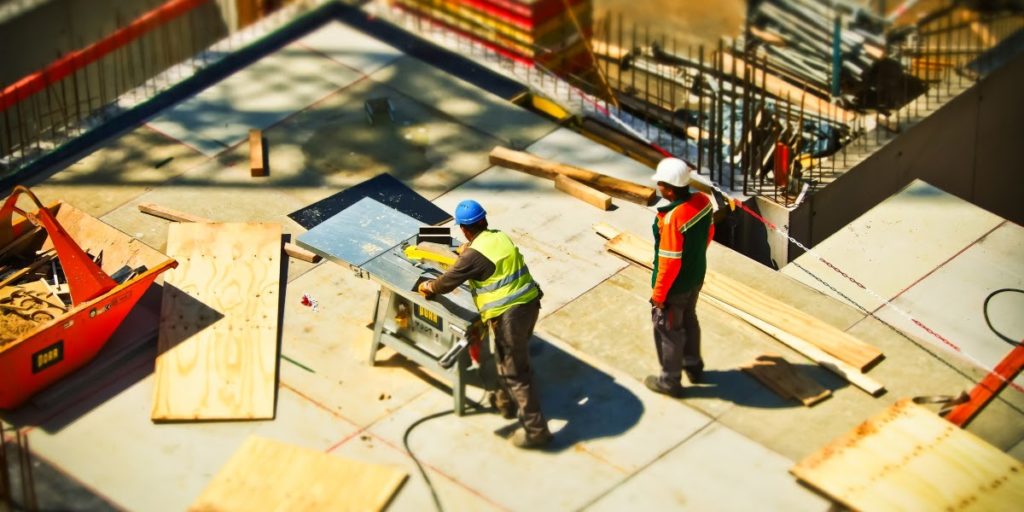 As a contractor, there's a lot that can go wrong on your watch.
Materials can get mixed up, weather can delay your project, and workers can get injured on the job. Making sure you're fully covered by contractor insurance is an important part of ensuring your business is financially stable even in the face of problems with a project.
But what, exactly, does contractor insurance cover? And what doesn't it cover?
What's Covered By Contractor Insurance?
A construction general liability insurance policy, known as contractor insurance, can protect you against a variety of claims. Some of these include:
Property damage:

This kicks in in the event that you or your employees cause damage to a customer's property, such as accidentally bursting a water pipe when digging.
Bodily injury:

This coverage is for medical expenses and any court-awarded damages for injuries to others (besides the contractor and its workers) that is the result of negligence.
Product claims:

If your company installs equipment that then causes damage to a customer's property or to other people or property, product claims insurance helps.

Accidental advertising injuries:

In the event that your company slogan or advertising campaign is similar to a competitor's, you may be sued for copyright infringement. And, if someone considers your advertising to be libelous or slanderous, you could be sued for defamation. Your contractor insurance can cover any associated costs of both these types of claims.
What's Not Covered By Contractor Insurance?
While contractor insurance covers many common claims contractors face, it doesn't offer complete protection. For other circumstances not covered by your contractor insurance policy, consider adding additional insurance to protect yourself.
Some things that aren't covered by contractor insurance include:
Workers' compensation insurance:

In most states, employers are required to carry workers' comp insurance to protect their employees in the event of work-related injuries. This insurance can cover your employees' medical expenses, a portion of their lost wages, and other benefits. Additionally, workers' comp insurance protects you from personal injury lawsuits your workers may attempt to file.
Commercial auto insurance:

If your business owns, uses, and maintains work trucks, cars, or other road-legal vehicles, you need commercial auto insurance. 
Builder's risk insurance:

This type of coverage is meant to cover damage from fire, vandalism, or "covered perils" while a building is under construction.
Professional liability insurance:

This covers you in case of professional oversights or mistakes, such as missing a project deadline.

Contractor's tools and equipment insurance:

This type of insurance covers you in the event that your tools or equipment are lost, stolen, or damaged. 
Contractor Insurance in Hagerstown, MD & Beyond
As a contractor, protecting your livelihood from lawsuits is important. Don't run the risk that you'll be covered by just that general policy! At Antietam Insurance, we can help you find the right mix of insurance products to fit your professional needs, giving you peace of mind that you're doing what it takes to protect your business. Call today for a quote!